Coco (Movie Review)
July 10, 2018
With the movie COCO directed by Lee Unkrich who also directed Toy Story. He and his co director Adriana Molina made a great film that is great to see for all audiences. This time Lee directed a more meaningful and emotional film than Toy story that resulted in a big hit named COCO. It's a Spanish film that incorporated many great voices and animators that made the movie come to life. It was relatable to me and many different people "Pixar rebounds nicely with Coco, a big, spangly animated fiesta with its fair share of "heart." this is said from one of the top reviewers named: Peter Rainer. I think a lot of people will be able to relate.

If there is a movie by disney that is really heartfelt its this one. With the story and the beautiful songs that tag along with animations the movie would not be complete. What really stood out to me was the way the plot pre ended it opened up heres why. If you don't want to spoil the movie don't read this part. We find out at the pre ending that Hector the man who was helping Miguel out was poisoned by the man who took all the fame (Ernesto de la Cruz) for Hector's music he wrote. How Hector got poisoned is revealed from an animated flashback. He died when he got home sick and wanted to leave. Ernesto de la Cruz wanted to give a toast to all the hard work he poisoned the beverage and hector died soon after. After that Ernesto de la Cruz put Hector in a hole. Then Ernesto de la Cruz was giving Miguel his blessing but crushes the pedal and puts Miguel in the hole. They got out of the hole from Miguel's family. Hector found Miguel they found out that Hector was his grandfather. But there is a deeper meaning at the end of the story he was home sick because of his daughter COCO he wanted to be remembered by his daughter he could not cross over because his picture was not put up Miguel got Hectors picture up in the end. The ending went on for a long time which could be pretty boring and the end was pretty unorganized. People would get knocked down and get up tons of times which just added to the long and boring pre ending
If you don't want to spoil the movie don't read this part below.

The beginning is awesome. His family did not let Miguel play music. Miguel wanted to he goes to a building that has Ernesto de la Cruz's guitar. Then it takes him to the land of the dead he finds his family and the he tries to run and find his grandfather.

They really could have made the ending of the story shorter and the dialog a little more attention-grabbing
If you want an action packed meaningful movie with lots of music and animations Coco is a great movie.
I would totally recommend this movie to many people.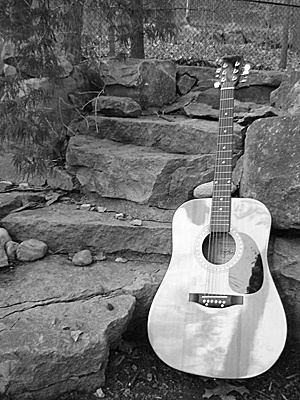 © Chelsea B., Troy, MI