IT'S ALL IN THE EYES ....
May 1, 2011
I stay silent as the night
as i stand still under this beautiful moonlit sky,
soaking in the serenity of the world around me.
i hear the murmer of the breeze
which brings with it the cool and calmness to the,
tired souls after the days chaos.

But i stand still,
my eyes fixed at a point in the
vast endless sky.
a storm is raging somewhere,
despite the calmness of the night
that haunts me tonight.

The storm is raging within me
but i refuse to speak of it,
so does my body....

But still she comes to me
and holds me in a loving embrace
"it's going to be alright son'
dont worry....it will", she says.

I look at her astounded, as she
smiles and hugs me again
and says,
" Your eyes betray your body son,
they speak everything and
mine can read them perfectly."

N ow even i smile,
as i relax in her arms, now sure
of the fact that
IT'S ALL IN THE EYES ,
of every mother and son !!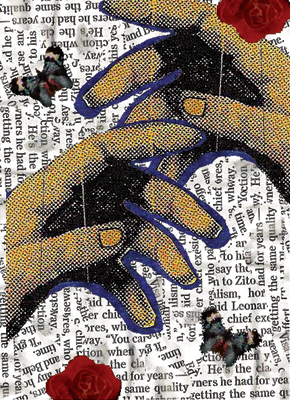 © Christine S., Arlington, VA