Friends of Paper and Ink
February 24, 2010
Once upon a time, my life was average.
I had average looks,



Average clothes,




Average hair,

A little above average grades.
The only non-average things about me were my friends.

They were funny,
Sarcastic,
Disturbing,
Crazy,
Obsessive,
And amazing.
Sometimes I questioned how I,


A normal girl,
Ended up with people


Like this?
We weren't stoners,



Nerds,




Or athletes.
We were just there.



In the moment,

Acting crazy,




Singing little kid songs,
Comparing scores on our stories we'd written.
I used to be invisible.

The girl in the corner,
Her nose buried
In a book.
They were my friends,
Those words on paper.
Harry Potter,

Laura Ingalls,
Artemis Fowl.
They didn't judge,
Tease,
Push.
For a while, those
Words

Were all that I needed.
Paper and ink was my sustenance
But they weren't enough.

Characters-
However real they seemed in my mind-

Couldn't congratulate me,
Laugh with me,

Talk and sing.
Even though humans

Can't fly,
Talk to animals,


Or rule an empire,
These new friends were

As good,
If not better,
Than my friends of paper and ink.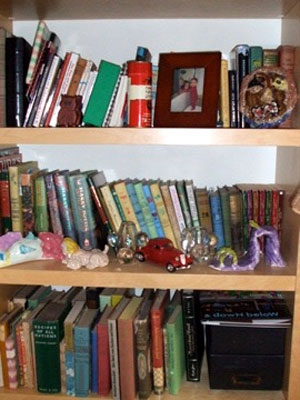 © Nina M., San Francisco, CA