The Back Of Your Head
September 6, 2009
I hear of your fake sweat,
and see tears of self-pity.
The kid who knows it all,
didn't come out so pretty.
The presense of a wheel,
is a cry that I don't catch,
cause I can't hold the load,
for your own dumb mismatch.
Poking a small weakness,
for her you know I care.
The angle is against me,
excuses in the air.
How do you live in such a mess,
where do you plan to go?
This won't get you anywhere,
you soon will have to know.
I put this in your thoughts,
and hope that it stays near.
Always have a goal,
don't let things get so clear.
No one will ever pick,
the words that I have said.
But please don't let me stick,
in the back of your head.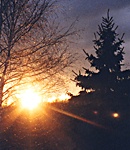 © Christy S., Germantown, NY