A Low Sense of Achievement
September 18, 2014
Hasn't it ever astonished you how most physically challenged individuals accomplish so much than people who are physically capable? I often wondered how we couldn't be like those who have chronic diseases. Not to be similar with their condition, but rather to be same with their spirit.

Presently most people, young individuals in particular, have neglected the impression of an achievement. Because of extravagance, that leads to lack of self-determination and efficiency they have resorted to sticking in front of their computers and merely eating the contents in the refrigerator. I'm afraid their sense of purpose is directed to either catching a lofty priced concert ticket or getting a follow from their icons.

Despite whatever sickness that prodded them to stay where they were, these people who have overcame their conditions flew up high; higher than they ever thought possible. Quite a number of them are well-known not only because of their marvellous talent, but also of their sickness that allowed them to have the heart to do so. They made do with what they did have and were best at what they didn't. Whatever is that penetrating strength that enables them?

A lot of us have a hard time doing things, but a lot have a harder time doing nothing. So maybe some of us physically capable see having sickness as an advantage; you'll get to do random things, simply because no one can really argue; you'll have exceptions in waiting, in restaurants, concerts or wherever it is you'd like to go. Yet with that, comes pain and suffering. But suffering might still be worth the taking when you get to do what you love. On the other hand, those who are influenced with ailments see those who are physically normal as a great convenience; having no trips to the doctor, not having to take pills every day, no guardian hovering around them to see if they're doing fine. Yet with that also, comes with struggle.

In terms of having number of years to live, none of which has the upper hand. It is true that any of us, sickness or none can die any second with or without fulfilling their purpose. In the end, it's not about capabilities or physical strength or even time. It is about using whatever you are blessed with; to share, to love, to give and to praise the Lord, most of all. It is paralyzing yet amazing to think that it is up to ourselves whether we make our lives a burden, a checklist of achievements or an astounding event of faith.

Is it the world's incapability of providing triumph, or is it simply us disabling ourselves?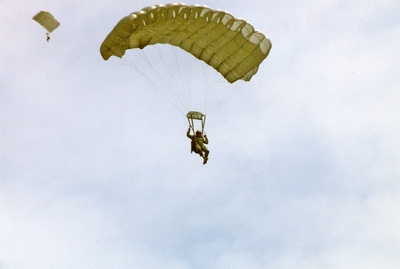 © Mark A., Phoenix, AZ