Heathers Miniseries: Rad or Bad?
January 17, 2018
'I need, Heather, Heather, and Heather...'
Heathers is a 1988 released movie about 17-year-old high school senior Veronica Sawyer and her 'angsty' boyfriend Jason Dean who murder three students, inadvertently making suicide 'popular'. An underrated film with a more popular musical adaptation released in 2014, there has been news of a television readaptation for 2018 by Paramount studios. And this television tight-spot raises the question: Rad or Bad?
Starting off in the history of Heathers, the 1988 movie was directed by Michael Lehmann, alongside cinematographer Francis Kenny. With a 7.3 rating on IMDB, a 95% rating on the popular 'Rotten Tomatoes' site, and a 73 rating on Metacritic. It had potential, however, failed to make itself widespread and is now known as one of the movies that 'got away'. Hope was not all lost, as in 2014 two men by the name of Kevin Murphy and Lawrence O'Keefe created the more popular musical adaptation of Heathers,  a darkly humorous musical with a catchy soundtrack. 
Now that introductions are out of the way, let's transfer over to the raw part of this article-the opinion. The creator of this miniseries, Jason Micallef, intends to take bold steps with his renovation to Heathers. Changing the characters, schools and even backstories, Micallef promises to change it into something more '2018-ish'. I have one word that I believe would be fitting: NO.
Just reading the article for the release made me shudder in fear. What Micallef is trying to do is recreate Riverdale, as it reinvented the popular, 79-year-old series and gave it an indie and artistic makeover.  Sadly, what worked for one will not work for another. Why? Because compared to Archie Comics, Heathers is only 29-years-old.
See, Heathers centered around the three queens of Westerburg High: Heather Mcnamara, Heather Duke, and Heather Chandler (hence the name). The main character was the lead focus, of course, but the Heathers made the show into what it was- a story with snobbish, classy, and condescending undertones that divulged into the deep chasms of homophobia, suicide, and bullying. Changing the Heathers changes the entire dynamic of the story-- and if it's not rude and evil, it's not Heathers. 
Not to mention the sheer fact that Heathers is still relatively young. Taking a 29-year-old series and giving it a 'revamp' is like taking a baby to get social security. Plus, even if it was a bit old by Hollywood standards, it was recreated into a musical in 2014. In other words, it's already been revamped. Even though it still kept the 80's theme, the musical added up to date jokes and a new modernness that gave the entire movie a fresh new look. Micallef is trying to do something that's already done. Why fix it if it isn't broken? Heathers can never be Riverdale- or any other 'edgy' show. It stands by itself, a show that knows it's good. And knows that it will always be a classic in it's own right. I support the idea of a miniseries, but this soon is just... too soon. Give it a few more years. Then we can talk miniseries. 
With that being said, I must say that the 2018 Heathers Miniseries is...
BAD.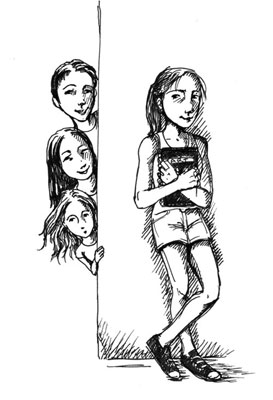 © Leonora J., Fullerton, CA