Passion/Suffering
April 21, 2011
Family; a connected bond between related people and so are treated with special loyalty and intimacy. If you want the definition laid out for you there it is. That's the meaning of the people you are supposed to be able to turn to and rely on. The people who raise you, grow up with you, and teach you.
But let's be honest here. Who feels as though their family treats them right? Who feels comfortable and confident in the house that is supposed to be your own? Who feels that sense of belonging in their so-called "family?"
Not me. Not I. Nope I have never felt any of those things. Never have I ever felt as though the people I am supposed to call "family" have been there, trying to protect and assist me.
I have always been their enslaved child, their waitress/maid, and their punching bag. Manipulating Information that I confided in them for their benefit. My feelings? They don't care about them. They judge me and demean me. They find comfort in knowing that when things get tough they can always take it out on me for my fear of being left abandoned and alone prevent me from saying the facts of my life.
It makes me curious as to why? Why adopt me when you are perfectly happy with the two babies you produced? Did you buy me just so that you had someone who you could direct your anger upon and not feel ashamed since I am not your own? Well whatever you choice was thank you for teaching me that "family" is not a word. It is more of a communist idea of being able to bond with your own genetic pool.
"Family" a utopian phrase that was created for no loving purpose at all. "Family;" a passionate emotion you experience from people who you are forced to put up with. Now you may think that my definition doesn't sound so bad but when I mean passion I mean the original definition of passion, being, suffering.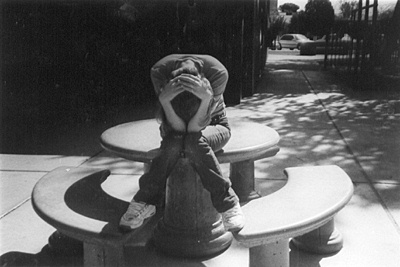 © Catherine R., Phoenix, AZ