A Matter of Equality
January 23, 2010
We are all aware of the Christian religion, the bible and the beliefs that go with the former even if our views differ. We all have heard the story of Adam and Eve at one time or another in our lifetime I am also sure. More recently I'm sure you have heard about the heated debate about same sex marriage: whether it should or should not be legalized. For some people it is a religious issue, for others it is an issue about love but for me it is an issue about equality and the beliefs our country was built on.
It says in our beloved constitution that our government is not permitted to establish a national religion. Officially we haven't but we might as well have because Christianity is everywhere and it affects everything including politics when the two should be kept separate. There is no doubt in my mind that if religion hadn't mixed with politics same sex marriage would already have been legalized.
What about the "all men were created equal" principle? Are gays exempted from that? The last time I checked they were still men and should still be treated equal and that includes being equal in the aspect of marriage. Homosexuals are people; they have feelings and can love one another as much as a man and woman can love each other. Isn't love what marriage is all about; being with the one person you love more than anything else in the world? They should be allowed to express their love for each other just like a straight couples do and that is through marriage.
Same sex marriage shouldn't be something that we even have to debate; it should just be something that is as normal to us as a man and a woman getting married. Religiously I know that it isn't accepted but it isn't really an issue of religion. We are not asking Christians or people of other religions to accept it but it should be available to people that want to do it.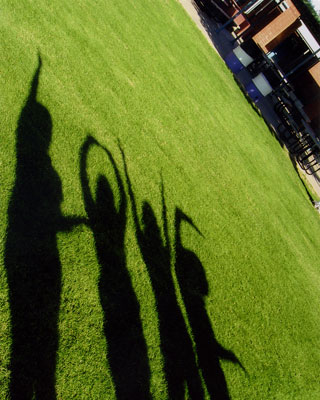 © Lindsay - Elese G., Phoenix, AZ