Women's Rights In Afghanistan
November 16, 2021
With the recent takeover by the Taliban in Afghanistan, Sharia Law has been reimplemented into Afghanistan's culture and society. With this reemergence, many women are forced into arranged marriages by laws supporting a patriarchal society. The rights of education, freedom, and personal choice will no longer be a reality for women in Afghanistan.

Women's rights have always been a very important and controversial topic. With the Taliban now occupying Afghanistan again, women are hurt, threatened, and killed. Through all this, though women continue to protest, Sahar Sahil Nabizada, a protest leader, said, "It's possible that I die, it's possible I get wounded, and it's also possible I return home alive. However, if I, or two or three other women die or get injured, we accept risks in order to pave way for the generations to come, at least they will be proud of us," (Ward). Some women rights activists accept the risk to their lives and continue to protest against the Taliban, fighting for the generations of girls to come and hoping for a day when all women can go to school again, get jobs, and not live in fear every single day. Nobel peace prize winner Malala YousafZai is a leading women's rights activist who continues to fight for women's rights in Afghanistan.

Women are not allowed to continue with their education. If they do go to school, everything is segregated with strict rules and policies. Women are not allowed to see male students; they must wear black. A female teacher must only teach them unless one is not available. All of these restrictions do not bode well for women in Afghanistan; a student in Kabul said, "I had a plan to accelerate my studies and take more classes. I went to the gym after university. I had a plan to launch a small business for myself in Kabul, but everything vanished in a matter of hours. Words cannot describe my current depression." (The Guardian). After the Taliban takeover, women lost their jobs, their education; they could not even walk out in the street without a "mahram," a male guardian. Women's rights in Afghanistan are not going slowly this time. This time they are disappearing right before our eyes.
Afghanistan is a patriarchal society; Islam is the religion they follow. The Taliban has adopted many of its laws from the Quran with a twist; they are targeting them against women, stealing their jobs, education, rights, and freedom. The Taliban took over the government. They have control of the money, the jobs, the hospitals, the education, and with all that power, they can do whatever they want; people fear that history is repeating itself from back when the Taliban first made an appearance in 1996. The Taliban seemed to appear out of nowhere, "the Taliban takeover happened so swiftly and unexpectedly that there was almost no chance to flee." (Human Rights Watch) Many high profile or civil rights activists who were women were the firsts to try and flee the country, fearing for their lives and the lives of their loved ones.

The Taliban patrol the streets with whips and guns. Many women are now afraid to leave their houses without a male family member, with too many bad memories from when the Taliban occupied Afghanistan from 1996 - 2001. Boys younger and younger now patrol the streets with guns. With the American soldiers forced out of Afghanistan, many women and girls now fear for their lives and futures.

In conclusion, the takeover of the Taliban in Afghanistan has discouraged many women about their futures. With the uncertainty of things returning to how they were before Taliban occupation, many women are too afraid to even walk out of their own houses, let alone continue their education. Women deserve freedom, education, and respect. I plan to post this in teen ink, a blog for teenagers, and engage in conversations with people who are as passionate about this topic as I am. Women's Rights Are Human Rights.

Work Cited Page
"Afghanistan: Taliban Abuses Cause Widespread Fear." Human Rights Watch, 27 Sept. 2021, hrw.org/news/2021/09/23/afghanistan-taliban-abuses-cause-widespread-fear#.

Alexander, Kerri Lee. Biography: Malala Yousafzai, womenshistory.org/education-resources/biographies/malala-yousafzai.

Berger, Miriam. "The Taliban Said It Would Respect Women's Rights. Then It Abolished the Ministry of Women's Affairs." The Washington Post, WP Company, 26 Sept. 2021, washingtonpost.com/world/2021/09/24/afghanistan-ministry-women-affairs-rights-taliban/.

"Evidence Contradicts Taliban's Claim to Respect Women's Rights." The Guardian, Guardian News, and Media, 3 Sept. 2021, theguardian.com/world/2021/sep/03/afghanistan-women-defiant-amid-taliban-crackdown.
"List of Taliban Policies Violating Women's Rights in Afghanistan." Human Rights Watch, 29 Sept. 2021, hrw.org/news/2021/09/29/list-taliban-policies-violating-womens-rights-afghanistan.

Thapar, Yogita Limaye and Aakriti. "Afghanistan: Women Beaten for Demanding Their Rights." BBC News, BBC, 8 Sept. 2021, bbc.com/news/world-asia-58491747.

Ward, Clarissa. "Women in Kabul Return to Work, School and the Streets, in Defiance of the Taliban." CNN, Cable News Network, 5 Oct. 2021, edition.cnn.com/2021/10/04/asia/kabul-women-work-school-defiance-taliban-intl/index.html.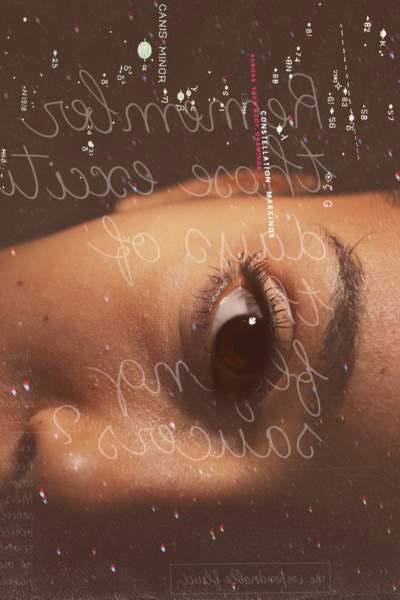 © Chloe Sheppard, Potton, England