2011: A Masters to Remember
April 13, 2011
Sports fans, ever in your life have you ever seen something quite like the final round of the 2011 Masters? For those of you who prefer baseball, or football, or basketball, the answer to that question might very well be yes. You have your finals, and Super Bowls, and World Series. For us golf crazed sports fans though, the Masters takes the cake.

Not a single tournament in golf can quite match the allure of Augusta National. The course itself is sacred, and the event is cherished. The tournament, which was founded by Bobby Jones, the only man to win golf's single season grand slam, features the world's players, all vying for golf's most desired trophy; the green jacket.

To win one is an instant career boost. No one, no matter what, can ever take that accomplishment away from you. The men at the Masters hunger for it. The tension is almost palpable, even to those of us watching at home from our couches.

This year especially was a truly unique tournament. First of all, we had golf's fallen hero, Tiger Woods, making a dramatic charge through the front nine on Sunday, twenty five years after his idol, Jack Nicklaus, did the same to claim his sixth green jacket.

If you watched Tiger on Sunday, you felt the rollercoaster ride that was his round. You were lifted by his triumphs, like his eagle on eight, and crushed by his failures, such as his momentum killing bogey on twelve. In the end though, Tiger's putter failed him where the Golden Bears didn't, and he walked away from Augusta empty handed.

And then there was the young Rory Mcllroy, the twenty one year old Irish super star who held a four stroke lead over the field going into Sunday. As you watched him the first three days, you knew for absolute certain that regardless of what happened on Sunday, he was a man that would one day make golf history.

Unfortunately, this would not be his week to make the history books. On Sunday, he fell hard and fast. His triple bogey on ten was heartbreaking to watch, and then as he followed it with a double a couple of holes later, it became apparent that this would not be his year.

Then there were the Australians. As of now, no Australian has ever slipped on a green jacket come Sunday at the Masters. But as you looked on the leader board on Sunday and saw the names of three young Australians making a charge up the leader board, you couldn't help but think that this might be their year.

There was Geoff Ogilvy, who already had one major to his name, the 2006 U.S Open at Winged Foot. Ogilvy was never really in the mix of things for the majority of the week, but he did play very steady golf. Then Sunday game, and all of a sudden he produced a flood of birdies. Too little to late though, Ogilvy fell short.

Then there was Adam Scott, who in years past had been as high as number three in the world golf rankings. His putter was hot and by the back nine, he had taken a two stroke lead. He played solid golf to the end, and yet he still ended up without his green jacket.

Jason Day might very well have been the most entertaining to watch on Sunday. At the age of only twenty three, he shows enormous promise. There is no doubt that this man will win more than his fair share of majors, but the 2011 Masters will not be one of them. Despite his flurry of birdies down the stretch, he too fell short of the title.

And who was it that bested these talented golfers? Charl Schwartzel is his name. Don't forget it, because if this young man plays the way he did at the Masters on Sunday, you will be seeing it quite a bit more.

Right out the gate his round was hot. He holed out twice on the front nine, once for birdie, and once for eagle. After watching that, one couldn't help but believe that this might just be his day. He didn't disappoint.

He backed those hole outs up with a streak of birdies on the back that secured him first place, and his very own green jacket.

Many watch the Masters to see men like Tiger Woods and Phil Mickelson dominate. We sometimes get so wrapped up in the games super stars that we forget about the enormous amounts of talent possessed by the games less known players.

That Sunday, Charl Schwartzel showed us that winning at the game of golf is not something that is exclusive to the games top ten players. Some of you may be disappointed that Tiger fell short, and has yet to claim a win in over a year, but I for one am excited. The game may have just found itself a new star. Charl Shwartzel is a man with great potential, and an enormous amount of talent. Regardless of how you felt about the outcome of this Masters, you must admit, it is certainly not something you will be forgetting anytime soon.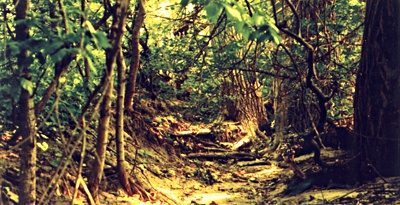 © Dan B., Papillion, NE