2014 to 2015
January 2, 2015
It's January 2nd, the second day of 2015. As I'm writing this, I can't believe that it has now been 15 years - 15 years that I'm now alive. I can't believe that just two days ago, it was 2014.
I can't believe that I made it this far. When I first came to the United States, to America, I had just turned 10 years old and everything in America was so new. I suppose, I can't believe that I'm here in 2015 because I still remember that scared, little girl in 2010 who didn't know what to do when she first came a new, strange land.
Besides being lost and feeling lost, not knowing what to do when I first cae to America, I started a battle with depression in 2010. And as the years passed by, the depression grew and my first suicidal thought came when I ws 11 years old.
I suppose, I'm shocked that I made it this far because I thought of so many suicidal thoughts and I tried to commit suicide with a knife a day after my birthday. Only, God knows how many suicidal thoughts came into my head in 2014. To step in front of a car and become another body in the ground. To hang myself with a rope. To cut and stab myself, repeatedly. To drink to drown the pain away. And so much, more.
Yet I'm still here. And I thank God, that I'm still here because he is the reason why I'm here. He's saved me so many times, that I can't count how many times he's saved me; and I'm sure he's going to keep saving me in the future even when I'm stupid and make mistakes.
It's January 2, 2015 and I'm here, writing one of the main lessons that I learned in 2014. One of the lessons that I learned from experience and that I'm glad that I have learned, even as painful as it was.
"Listen to many, speak to a few." -William Shakespeare
"Love all, trust a few, do a wrong to none." -William Shakespeare
To some certain extent, you have to trust everyone, but that doesn't mean you have truly trust everyone. I'm the type of person who trusts people a lot, when that's risky. The type of person who loves being around people. The type of person who sees the good in others and tries to draw out and almost, always sees the best in everyone. The type of person who acts before she thinks.
Yesterday, on January 1st, I was explaining to my mum one of the main lessons I learned in 2014. I learned to listen to many, but to talk to few. I learned that to some ceratin extent, I can trust people, but not truly trust people that they get a glimpse of my heart or touch my heart or hold my heart for a little bit; to not truly trust people that I basically, hand my heart. Because someone could hurt me deeply, even if I do see the good in them.
I'm writing the lesson I learned, because I don't want the same thing that happened to me happen to any of you. I handed my heart to someone I barely knew and let that person hold my heart. That person hurt me and at that time, I wish I could rewind time and fix my mistake. It's something I regretted after it happened, but I'm not regretting it now. Even though, what I did was freaking stupid, it taught me a lesson I needed to learn. I can't spend my life regretting and trying to survive, when life is meant to not regret and to live not survive. (I apologize for my language, but I still think what I did was stupid.) But like I said before, life isn't meant to be lived through the full with regretting, life is meant to be live through the full without regretting and living not surviving. Life is meant to feel and be alive not just breathing.
Not all people deserve to touch your heart or glimpse your heart or hold your heart, even if a little bit. Because sometimes, people can hurt you deeply. They can hurt you a lot. With their actions and words. They can break your heart.
Trust few, love all, listen to many, speak to few and do wrong to none.
"Do wrong to none." I'm not perfect. I have done wrong to people. I'm weak. I'm complicated. I have scars on me, that are fading and healing. I don't swim in shallow waters, I swim in deep waters. I'm not normal, I'm crazy; how crazy, I don't know. I have limitations, I have boundaries. I'm used to the feelng of having a broken-heart and being hurt. See? Though, my mum likes to joke that I'm close to perfect, I'm not. I'm not that close.
My eyes may now be shining with happiness, but my eyes used cry quietly at night and widen with fear from nightmares that went on for above 10 years because I was afraid my mum would die. My smile may be bright, but for a few years I didn't really smile. I may laugh a lot now, but for a few years I didn't laugh.
So, see. I may seem perfect and I may seem close to being perfect because I'm not perfect. Like I said, I've done wrong people and wish to get my hands or yell at the people who hurt me deeply, and that I regret. But now, I try to fix my stupid mistakes I make.
"Speak to few and listen to many." Speak to few and listen to many because when we usually talk, we talk about something that truly matters to us. Listening is almost, always better. Now these days, a lot of people talk a lot and hardly listen. But at least, we know there's still people who listen. Speak to few and listen to many because sometimes talking can get you into trouble.
"Love all but trust few." Loving all, especially the people who hurt you, who put wounds and scars on you is hard to do. But it's not impossible; it's not. Loving all is possible and something we can all do as cliche and naive and childish as I sound, but it's true.
But truly trust few because some people can break into so many pieces and they can hurt you badly and deeply.
So, this is all, I think. I feel lighter now that I have that off my heart. Oh, also. I've been wanting to say this when a close friend of mine went through this: don't have anything to do with players UNLESS you really truly do think and know you're making a RIGHT choice. Try to think before you act, even though it;s hard doing that because like I said I'm one of those people who act before they think; which has its good and bad sides.
Cheerio, mates! I might be back to write more of my lessons and random and complex thoughts, but who knows, haha. Cheerio! I hope and pray you all have a blessed day!
Sincerely,
MissEmilyDickinson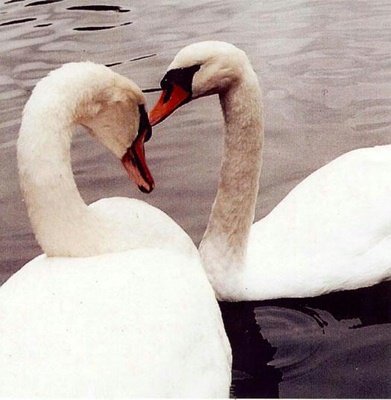 © Dustan S., Hopkinton, MA