Merciless Routines
September 10, 2012
Do you make me lonely on purpose? Because I watch, right? I'm looking and seeing people around me. Their hearts filled with love for someone special. Their lips are open, their thighs are open, their hearts are open, their minds are open, and I sit. Bitter. Pulsing on the inside with boiling desire for someone to hold. Yet, you give me nothing.
It's a test on my patience. How long can I wait?
This boiling desire leaks from my eyes sometimes, burns tracks down my face, and drips into pools of yearning. Yearning for redemption.
It's like my heart just has some open wound, a void that hurts, aches for an identity to ease its hunger.
All that sits on my face is a smile.
This hole? This emptiness? It's starving, it can't wait anymore. I can't hold it off. And it has decided to eat me in substitution.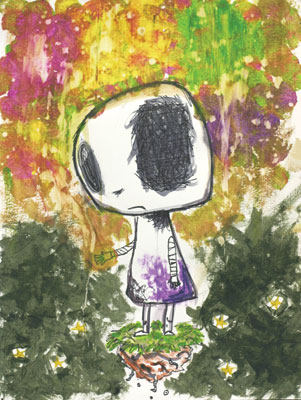 © Ashley W., Port Charlotte, FL