Mother of an Autistic Child
MAG
February 25, 2009
My cousin is one of more than a million Americans who have been diagnosed with autism. Autism is a developmental disability characterized by the abnormal development of communication skills, social skills, and reasoning. It is estimated that 1 in 166 children today has autism. Males are four times more likely to have it. Some symptoms of autism are exaggerated reactions and inappropriate behaviors. Also, it is common for autistic children to be disturbed by noise. For instance, I can recall riding a Ferris wheel with Chris and watching him put his hands over his ears every time we passed the bottom, to block out the music. Other symptoms include little or no eye contact, odd play, tantrums, and difficulty adapting to change. It is hard for Chris when the seasons shift, because he has to switch from short sleeves to long sleeves and vice versa.

I interviewed my aunt, Chris's mother, about how autism has affected her family.



How did having an autistic child change your life?

It changed the direction of our lives. We have much less freedom than other families. Chris's autism limits our ability to do things as a family unless we have a helper for him. We have had to set up our house in a specific way to keep him safe. For example, instead of having a dining room, we use that space as a time-out room if Chris is exhibiting destructive behavior.



What do you find to be the greatest challenge?

A change in a routine can set off a major tantrum with destructive behavior. As Chris gets older and stronger, this becomes more challenging to handle. Chris's unpredict­able behavior also limits our ability to do things in the community.

What have you learned from raising Chris?

Raising Chris has taught us a lot about patience. We've also learned to value individual successes. For ­example, Chris has learned to ask a question. To others that may seem trivial, but we celebrate every small ­accomplishment.



How are Olivia and Ben's lives different from those of kids who don't have autistic siblings?

They are probably affected the most. Because of Chris's behavior, they often can't have friends over, especially if he is having a bad day. His autism has ­limited their ability to participate in extra­curricular activities. For example, Olivia had to stop taking dance class because it was too difficult to bring Chris along to pick her up. We have all had to make sacrifices.



What advice can you give other families who are raising an autistic child?

Learn as much as possible about autism and the different kinds of treatments so you can see what works for your child. Make sure that the school is able to provide the appropriate education. Autistic children are entitled by law to a free and "appropriate" education. Parents must be their child's advocate in this area. I would advise families to use whatever funds are available to them to get care in the home. One-on-one attention for autistic children not only helps them progress, but also gives family members a break. Also, try to keep autistic children actively engaged. The more engaged they are, the more likely that they will progress, pick up new skills, and lead a more normal life.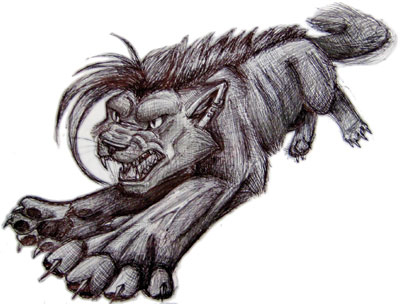 © Louisa L., Pleasanton, CA