Alternative beauty
November 26, 2008
I got to sit down with Amy Doan, an alternative clothes designer heres her insight on teenage girls these days.




How long have you been a designer?

I started making my own clothes for fun about 5 years ago when I was in college studying journalism. It was just a side hobby at the time, and not something that I planned to do full-time.


What has inspird you to design?

It was hard for me to find clothes that I loved, especially on my starving student budget. So whenever I got tired of my old clothes, I'd figure out ways to cut them up and reconstruct them into new things. I got so many compliments on my hacked up creations, I decided to try selling some of a few online. It took off from there!

What are our views on thosewho conform to our societies standards?

Everyone has the right to choose how they want to live and where they want to fit in, so I don't think it's necessarily a bad thing if someone chooses to conform--as long as it truly makes them happy. I think it's fun being different and standing out, but for those who don't think it's fun, there's nothing wrong with keeping a low profile either.

How did you realize that the preppy cliche just wasnt you?

I remember wishing I fit in with the "cool kids" in junior high--the girls who wore makeup, got asked to the school dance, the early bloomers. But now I'm kind of glad that I was a loner, because I spent a lot of time at home drawing and writing, which ultimately made me a more creative person. By sophomore year of high school, I realized I had way more fun hanging out with the kids who DIDN'T care about being homecoming queen or dating the football stars, and that's when I realized I would have way more fun going against the mainstream.

Any advice to girls who are struggling to find themselves?

Don't worry too much about being popular or fitting in--you're still young and have your whole life ahead of you! When you get out of high school you'll realize how much bigger life is than the stupid cliques in high school.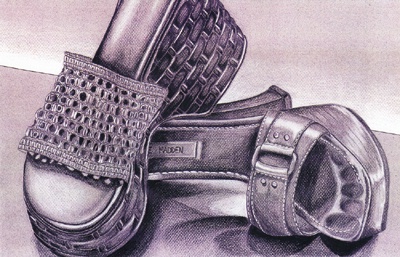 © Edjan C., Jamaica, NY