Mountains Worth Clambering
January 13, 2016
What is life but a series of moments? Every moment carries a memory and every memory describes you as a child, teen or adult. Life as a teen is hideous and annoying, especially when it comes to school and parents. I mean, who wants to wake up every morning on hearing your mom bellowing telling you to wake up?
Study, study,study is perhaps what all our moms say. But let us admit our moms are right. Learning is a part of growing up. Parents who provide role models and encourage their children are successful in planting the seed of determination. This seed is watered when your parents discuss your future with you. Discussing the importance of your future makes you believe more in yourself and love what you do. Parents can't do that all alone. Support from school and friends is equally important.
As we all know impression comes from the first sight. For instance, if we see a ruined, rotten apple in a bowl of ripe, red apples, will you eat any of those? I dont think so. That is exactly how your friend will reflect you. Having a friend who will encourage you to do the wrong, is like a snake that will bite you one day quitely and will leave you to die all alone.
School has a very important role as well. Some schools give keys to unlock doors of success while many others give locks to lock them. Schools should urge students to do the right in a fun way. Activities in school will help improve their creativity and teamwork skills. Trips to museums and science fairs will help them digest the information they take more easily. All those factors motivate a student to reach high mountaintops.
Life as a cunning child, bored teenager and old adult has different tastes. It wouls taste sour at stages. Stages like waking up early in the morning, listening to your mom, going to school and studying will lead you to a tasty life. Those stages are worth hardwork, those are the mountains that are worth clambering.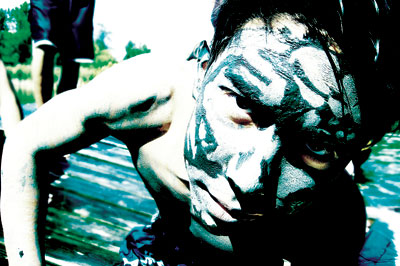 © Seita O., Palatine, IL