One More Year
December 11, 2009
I stepped outside this morning, and I was greeted by a blast of unfriendly, cold air. The scenery was dead, no snow, it doesn't snow here, but the trees were dead, few had leaves, but the leaves were parched. The grass has stopped growing, and flowers are not in bloom. It's cold, and I shiver, I go back inside and grab my vibrant yellow jacket, slip it on and zip it up. The world is dead. But when I think about it, that's the beauty of nature. Everything in nature will work itself out, no matter how bad it is. Even if everything is dying right now, it'll all grow back, it'll become the most beautiful scenery in the spring, and you will see how amazing and resilient it is.

I think about the year that has gone by so quickly. It's sad, and every year that I get older, it seems the like the year goes a little bit faster, much to my disdain. Everyday goes a little bit faster, every night a little bit quicker, and before I know it, it's the end of the year, and once more I stand outside, looking at the parched, tanned grass. I stare at the greying sky, and I reflect. I am thankful for everyone around me, and even though I am difficult at times, say the wrong things and act like a brat, I realise, I don't mean it. I don't want anyone to be hurt or be upset, this is the only life we've got, and I don't want to ruin it for anyone, no matter how little I like them.

I am thankful for my friends, and how much they have done for me. Where would I be without the most amazing people I know? They've been there through everything with me, they've helped me through sad times when I feel upset, and when something might take a long time to explain, they tell me they have as much time as I need. When I think about it, it makes me cry. I am so happy, so privelaged and so lucky. I am glad I have these people. I'm glad they are healthy, and I am glad they are happy.

One more year has gone by, and one more year left without so much as a goodbye, without warning, I am one year older, and one more time I reflect. If I could change one thing, I wouldn't. Everything that has happened has made me the person I am now. For that I am grateful, I am glad to be alive, to breath the air around me, no matter how cold it is. When I think about it, winter is amazing, it makes me think about all of the things that have happened.

Winter is amazing. Nature is amazing, and I am amazing. Everyone is. Every human on Earth has the ability to adapt, to change, to do what they have to when they need to help their family. It makes me sad to realize it's the only life I have to make things work out, but if life never ended, it would have no meaning. But it's still upsetting. When I feel upset, I just think of all the things I have. I love my life, and I wouldn't change one thing about it.

I take off my jacket, and walk back inside. The clutter of my house is comforting, and the heat cascades around me. Dinner is in the oven, prepared by my parents, the people who love me unconditionally. Loud yells of brothers fighting over what's fair and isn't cuts through the nice chatter on the television. It may be messy, it may be loud, but it's home, and this is life. For this, I am thankful. For this, I am happy.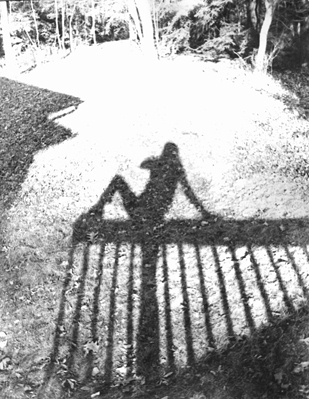 © Catlin W., Cogan Station, PA