What If
December 15, 2009
Behind closed doors I was freaking out. The two words, what if, buzzing in my ear like an annoying fly that just won't go away. What if I stop breathing? What if my throat closes up? What if I have a reaction in my sleep with no one there to save me? What if, what if, what if….
After coming back from the hospital, from a food allergy test I was changed forever. It was that second bite of French toast dipped in egg when I snapped. I had a full blown break down. The scariest part of the whole event was that no one could help me, but myself. I was caged in my own body filled with fear and anxiety. Complaining of my throat closing up, the nurse practitioner gave me as much medication as possible without overdosing. But, it wasn't enough. My throat still felt like it was closing after an epi-pen and multiple doses of Benadryl. The nurse told me that I had to calm down or I would have to take that dreadful drug, Adivan. That awful drug made happy loving people into zombies. I refused, but I couldn't calm down. I was out of control, and couldn't pull myself together. This day is forever ingrained in my vision no matter how hard I try to forget.
After that incident I literally forgot how to eat. Anything that I thought to be a threat to my life I blocked from my memory. It became easy, but when I couldn't even swallow soup anymore, it became a little bit disconcerting. My anxiety controlled me. I had no control over my actions. Literally four months of not eating I looked like I just came out of a concentration camp. At least fifteen pounds underweight, and with each day more coming off. I stopped weighing myself because each time I stepped on the scale the number would lower. I became just a moving object. No emotion, life, or presence was left in me. I was physically and mentally vanishing before people's eyes. I couldn't take it anymore! I wanted to eat without feeling like I was going to have an anxiety attack. I wanted to exercise, play sports again. I just wanted to be myself again; that energetic, adventurous, athletic girl again.
After many months of meditation and yoga, I gained power again. Through all the treacherous rubble and debris, I found myself. Slowly gaining energy to be myself, not that neurotic, anxious walking mess, started eating again. I knew I had to, or I would never beat this battle. I was building myself from the ground up, throwing away that nervous girl behind, and bringing back the old Katie. That Katie came back with a hard tiring struggle. My goal was to go back to the hospital and conquer eggs that once had conquered me. It was the only way to ultimate defeat what had held me back for so long. I had to throw all this in the closet, cement the door shut, and throw away the key forever. I tried the same food, French toast. With that first bit I was swarmed with the memory my last experience at the hospital. I quickly brushed away all these rushing emotions in fear I would relapse. All the hard work and progress I made throughout the year and a half would have all collapsed if I let these memories conquer me. I would not allow this to happen again! I passed, conquering what once conquered me! This was the ultimate way to prove that I defeated the enemy, and everything I worked so hard for was a success.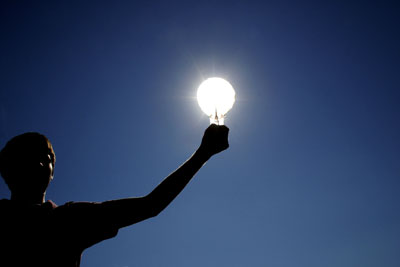 © Anonymous