Chance
November 12, 2008
It happens to the best of us. Those brilliant, those qualified, those aware of social and moral boundaries, even the most promising leaders. The intricate machines operating our brains are subject to malfunction at some point in our lives. Fastened together with our innovative personalities, as humans, lapses in judgment are understandable and acceptable with the correct and appropriate comprehension of the mistake. Demeanor was established with strict virtuous meaning in mind, instituted on the rigid rocks forming society, though after a while it does not really matter what type of construction composes our community. Love and happiness, obtained in any way, shape us as individuals, aware of what comprises character.

There is something talented about her; her way of words, the way she adapts to surroundings, the technique used to assimilate to even the most unfortunate of situations. If temperament is an organized pattern of proceedings, she is dysfunctional in that aspect. There is something…diverse and striking about her. She dazzles, provides a safe haven, and knows the exact letters to create words eventually generating an entire speech meant to assuage the angst of others. She has the extraordinary Gift and the ability to change this world, engendering hope, and producing passion. Fervor, that's it. A fire deepens within her soul, furnishing her ingenuity. She's disparate to any other entity to ever cross my path.

Perfection follows her as a rain cloud follows those in mourning. Somewhat trapped in a bubble of flawlessness, unaware of the expression, "making mistakes." In her prime years of childhood, she was warned, never thinking twice about adhering to the silly words of her elders. "Everyone loves you. Be careful. Don't allow your vivacity to be a step ahead of you." Subconsciously haunting her as her raw mind developed; it was compartmented in the back parts of her thinking device.

She confines in everyone. Not one secret has she kept from those in her midst… or so we believe. She has always been abnormally communicative, containing the wisdom of the upmost astuteness. "The error of others just paves the way in completing this inane game we call life," she dignifies. She's the mastermind who contains the ability to pick apart any circumstance. She appreciates the complex nature and abnormality of each individual life, because being trite is simply an excuse of laziness.

I have feigned, or at least attempted to, her characteristics. One of the few impossibilities in this world. She's an individual who includes every facet of the individual. In the unfortunate occurrences that impaired the road of success, she never let it bring her down. Thriving and reflecting around the situation, using her persona as evidence that mistakes are supposed to be made. Precision is obviously not accurate without the faults in store. With every incorrect decision, there is always room to grow.

She has the support from all. She has the dedication and zeal. Despite this obtuse error, she deserves her fire back. She deserves what she worked for. She deserves a second chance.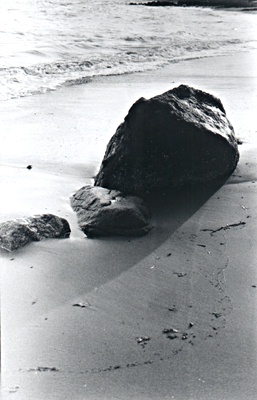 © Anonymous