Imperfectly Perfect
February 2, 2011
I walk next to you in the halls. Your hair is perfect, just like your teeth. The jeans you wear hug you perfectly, like they were designed for your legs. The shirt resting on your shoulders matches your eyes flawlessly – deep blue. It's the kind of blue that reminds me of summer, the sky, bluebirds, and the ocean. The way you carry your backpack seems like it's the right way to do it, like the rest of us are just lugging them around like burdens. You walk with the kind of confidence that most people only wish they had—including me. You are exactly what I what I would love to be. Perfect.

My hair keeps falling the wrong way, getting in my eyes even when I push it behind my little ears. My old blue jeans have so many unwanted holes, worn into the fabric from too much use. The shirt that I'm wearing is old, too. It was from a band back when my mom was our age. Paint is splattered over parts of my simple, gray jacket. I had been painting sets for the school's drama department when it happened. My eyeliner keeps smearing, forcing me wipe under my eyes in a sad attempt to repair it.

I'm such a mess, and I know it. People say I look artistic, but never believe them. You whisper that I look amazing as we walk. I blush and shake my head, denying it, knowing that you are lying too. You take my and smile down at me. I lift the corners of my mouth in a sorry little smile too. Suddenly you stop me, and pull me to you, even though teachers and other students could be watching. Grinning you speak into my ear."Don't ever think less of yourself than I think of you. You are perfect." And for once, I believe it.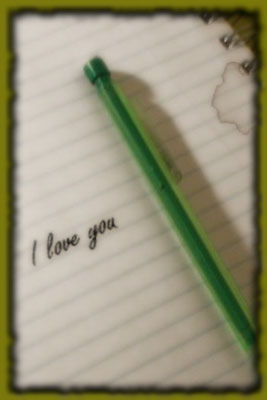 © Rebecca B., Marietta, GA