Unexpected Path
March 8, 2010
*Ring*
First days of school aren't fun. Just getting up sets my mood to moody. I wish it was still summer. Who needs to go to school? No, the real question is, who wants to go to school? Simple. Not me.
"Are you up?Hurry up, you'll be late for school!"
Why does my mom have to be yelling at seven in the morning?
"I'm up. Will you just wait, I need to get ready."
"Breakfast is ready."
"Just wait!"
I throw my nice, fluffy balnket off of me and hurry to my bathroom. I brush my teeth, pull my hair in a bun, put some make-up on and head for my closet. I feel like I stand in there for hours. Just staring at my clothes. I finally just go for jeans and my new shirt from Areo. I grab my bag and head downstairs.
"What took you so long?"
I look at her and then scan my whole body.
"Hello? Beauty."I laugh.
She laughs with me. This is basically our morning rutein.
"Yum. I that French toast?" I smell around the room.
"You know it, darlin!"
I eat as quick as possible because I see the time jumped to 7:50am. Good thing I live five minutes away from school.
"BYe,mom." I say rushing out the door.
"Bye, Renee, have a good day at school."
___*___
Walking through the halls of Pine Creek High School is not as fun as I would like it to be. It's very crowded. I finally make it to my locker and get my math book, which I put in last week because I had a feeling I would be late today. On my way to math some guy bumped into me and I fell on the floor with all of my books scattered around the floor.
"Hey!Watch were you are going!" I yelled at him. I looked up to see who "he" was and felt my jaw drop. Of course! Why does it have to be Corey? He's the hotest, as girls may say, and most popular guy in school.
"Oh Sh**. Sorry about that...uh?"
"Renee." I'm so sick and tierd of all these guys at my school.
"Hey, let me help you up."
"No!I don't need help from you." My moody mood was setting in.
"Ouch. That hurt."
I hope it did, I thought. Now, why is he just standing there? 'Get away!' I wanted to yell at him.
*Ring*
"Well, I guess I'll see you later, Renee." He smiled, then walked off.
I looked around me and I was utterly alone. I didn't get up or get my things off the floor. I just sat there, in the middle of the hallway, alone. It felt like forever 'till I heard footsteps.
"Renee? Are you okay?"
Great. What was he doing here again.
"I'm good. How about yourself?" I wanted to crack up just seeing his face. He looked totally confused.
"Um...good. But why are you still lying on the floor?"
"I'm not. I'm sitting, actually." Haha, I thought. I'm so darn funny!
"May I ask why YOU are in the halls?"I asked. Why was I the only one recieving questions?
"Uh...I was going to go to the bathroom. But I'm not sure..." He got cut off by the bell ringing, again.
He held out his hand to help me up. While he was doing that his girlfriend, Rashel, came up next to him. She looked p*****.
"Corey, what are you doing?"
"Helping Renee up fromt he floor, what does it look like I'm doing?"
She looked at me and gave me a look that obviously meant to stay away from her boyfriend.
"Just wondering." she said.
I grabbed my books and headed to class before I could get into their problems.
___*___
The next day I arrived at school there was something going on by the way people were whispering. I walked up to my friend Shannon and asked her what was going on. I mean it's the second day of school.
"Corey and Rashel broke up at his first day of school party." She told me. How lame. People really care about who's dating who.
___*___
During lunch Corey came and sat down at my table. Shannon gave me a look and left. Great, I thought. Once again I was alone with him.
"What do you want, Corey? Can't I just eat my lunch in peace?" I exclaimed.
"Can we talk? In privete?" Did Corey just ask me if I wanted to talk?
"No. I don't need any rumors about us dating to be spread. Sorry but I don't want your ex-girlfriend to be trageting me." I grabed my lunch and bag and left.
I was walking down the halls when Shannon caught up to me.
"What happened back there?"
"He wanted to talk, but I said no."
"What!? You turned down the hotest, most popular guy in the school?" See what I mean,everyone thought he was hot. Except me.
"Yup, pretty much."
___*___
For the rest of the week Corey has been coming up to me asking if I would talk to him alone. I said no. Wouldn't he get the picture by now? I don't like him. Even if he wasn't asking me out, I still don't like him enough to go talk to him "alone."
___*___
"It will only take one minute." He pleaded.
I was really getting tierd of this.
"FINE! One minute."
He started walking and I followed. He walked outside and around the corner. Great, I thought, where is he taking me?
He suddenly stopped and I almost bumped into him. Then he turned around.
"What is it that you want? I need to get back to cl..." I didn't get to finish because he began to kiss me.
When the kiss was over he looked me in the eye.
"Will you go out with me?"
"Uh...."

To be continued.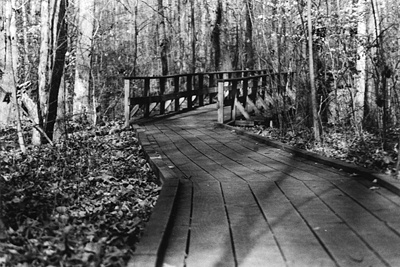 © Ana A., Gahanna, OH