Shadows of Shadows
November 1, 2009
The dark is unpredictable. It is like a wormhole waiting to suck me in when I have my back turned. I never know what is lurking in the dark. When I do go into the dark, the shadows are watching my every move.

The shadows dance and sing and celebrate when a newcomer joins the dark. They flutter and travel and whisper sewwt melodies of safety and fear for those who are lost. Sometimes I think even the shadows have shadows, the darker patches merging with the lighter of the same object. I make believe they are twins who pull pranks on one another like a normal human would.

As I walk the streets in the dark, the shadows are sure to follow hoping to join in ht e fun. Some are afraid of the light from the moon and the sun. When they come out, the shadows wash away. My fears and security wash away to show nothing ever lasts. Another day is passing. Even shadows and shadows of shadows muct call it a day. The dark and the shadows will come out to play another day.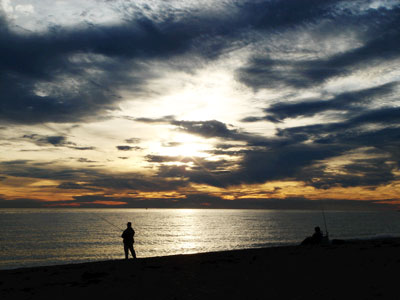 © Sarah C., Hillsdale, NJ