The Kenyon Review Young Writer's Workshop in Kenyon College, Gambier, Ohio
MAG
November 30, 2017
There's summer camp, and then there is pre-college camp, which is what I was fortunate enough to participate in during the early summer. As a person who loves writing, mental challenges, and air conditioning, being accepted into the Kenyon Review Young Writer's Workshop was better than discovering $50 in my wallet.

For two weeks I was immersed in a writer's haven in the rolling hills of Gambier, Ohio, at Kenyon College. Gambier is a nine-hour drive from my home in New York, and, as was noted in my 13-person Kenyon workshop, it can be defined in three words: "Cornfields and cows."

But these two weeks exceeded my expectations. I did, however wonder whether this was the college environment for me. Would I prefer a more urban setting? Would I be happy this far from home?
In addition to the social experiences and recreational itineraries, pre-college summer programs provide the valuable opportunity to explore a college campus, focus on a field of personal interest, meet students from all over the country, and live in a dorm away from home, a pre-curser to college life.

Many pre-college programs provide great depth on a subject. At Kenyon, we were immersed in workshops five hours a day. We read a variety of poetry, from Bob Hicok (1960- ) to Sylvia Plath (1932-1963). Every day we were also given a prompt and once the teacher yelled, "Go," we had 30 minutes to carve out worthy prose.

While I learned more deeply about a field I'm considering pursuing, I also experienced the social advantages these programs provide. I enhanced my own perspectives while meeting people whose lives are very different from my own. My roommate was from Seattle, and I now have friends in L.A. and Taiwan. Late-night chats with my roommate, a swimming excursion at the college's athletic center, planned activities, group activities, free time, sightseeing, and fast friendships all lightened the long workday. I went on walks and explored Kenyon's picturesque, medieval layout. I found out that this college was considered as the Harry Potter filming site because of Pierce, the bewitchingly beautiful dining center that resembles Hogwart's Great Hall.

When I returned, I was enriched with memories, information, and the soul-soothing nature of a vacation experienced in rich, 24-hour cycles.
My advice to other high school students: Explore the summer college programs out there. Find a topic that interests you, a part of the country you'd like to see, a college you might be considering. You could be a Google search away from the summer of your dreams.

While enjoying a program that indulges your interests and allows you to meet others who share those interests, you just might find the college best suited for life after high school. I discovered that my experience offered inspiration, laughs with friends, writerly frustration (and progress!), many memories, and two weeks that passed by in a second.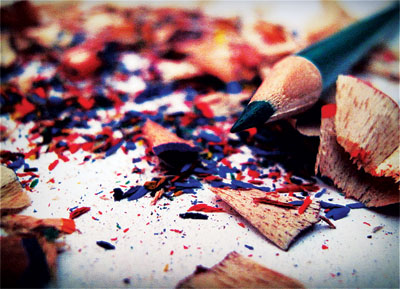 © Rosalee M., Lowell, MA