Travel for Teens
MAG
January 28, 2015
Imagine sitting at a quaint Parisian bakery and ordering a French pastry or completing a meaningful community service project while overlooking the Mediterranean Sea in Italy. Are you searching for something to do this upcoming summer? Then look no further than Travel for Teens!

Based out of Pennsylvania, Travel for Teens holds summer travel opportunities across the globe that individual students can go on ranging from touring the Alps, learning Spanish in Costa Rica, to volunteering in Fiji. Travel for Teens (TFT) has over 50 programs across 30 countries on 5 continents.

This past summer I went on the Berlin, Paris and London TFT trip with 12 students from across the country. The counselor to student ratio was excellent, as our trip had 3 energetic counselors from Australia, France and the U.S.A TFT is committed to student safety. They were very receptive to the individual requests of the students. They tailored the activities based on the interests of the students.

I began my journey in Berlin, where we climbed the Reichstag, explored old East Germany, biked across the Tempelhof Airport and ate lots of Schnitzel and Kebab. Our group even received a personal tour of the underground war bunkers of Berlin. Students left Germany with a blend of modern culture and historical insight.

In France, our group went boating down the Seine River, climbed the Eiffel Tower, ventured around the Palace of Versailles, visited a multitude of museums and of course ate lots of baguettes and cheese. I made lots of new friends on the trip and stay in touch with them to this day.

We took the Eurostar Bullet Train from France to England. We rode the London Eye, visited Winston Churchill's official World War II bunker, saw the changing of the guards at Buckingham Palace and experienced English nightlife on the West End as we saw the play, "Miss Saigon". On the last night of the program, Travel for Teens reserved the top floor of Chef Gordon Ramsay's restaurant, York & Albany for a private dinner in London. Everyone spent a magical night reminiscing about their amazing trip together.

TFT lives by their motto and teaches students to be "travelers instead of tourists". Students see a different side of cities, as they take local transit and order food while speaking in the local language.

I highly recommend Travel for Teens if you are looking for an educationally enriching tour with a cultural adventure. Through their one-of-a-kind programs, Travel for Teens truly connects students to the entire world and broadens their horizons. Travel this summer with TFT and share Travel for Teen's energy, curiosity and commitment to global citizenship!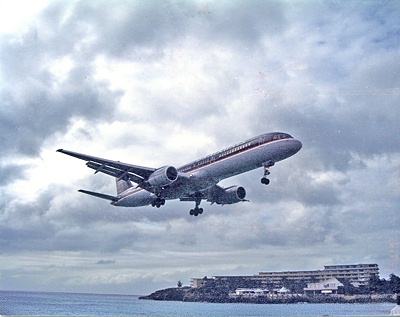 © Keith K., Milford, CT