Duke TIP @ASU in Appalachian State University
July 24, 2013
This Summer I attended a camp run by Duke TIP. TIP stands for Talent Identification Program, and to get in you have to take the SAT in middle school. Taking the test may have been boring; however, the reward made the test worth it. If you scored high enough, you were invited to sign up for a class at several participating colleges. I chose ASU because it is the closest to wear I live (still very far though), and I am so glad I did.

We stayed on campus for almost a month, and the experience was amazing to say the least. Every day we woke up at seven and went down to breakfast. Then we had class for three hours before returning to the dining hall for lunch. After that we went back to class for three hours. By the way, these classes were extremely fun, especially mine since it was theatre. AFter class was over we had free time in the dorm or on the quad. THis was time we could spend with our friends and just hang out. After free time we had dinner and one more hour of class. Then it was time for evening activities. Evening activities were always a really fun activity, even ones that you didn't think would be fun were, and that is partly because our residential counselors were so awesome. Finally we had lights out and got ready for another exciting day.

During my stay at ASU, I made some pretty amazing friends. Since camp we have all stayed connected. When they say you make life long friends at this camp, they really mean it. WE had so much fun together, and I really hope I will get to see them again someday.

Classes at ASU were really fun. In my class, we had a professor who taught us all about how theatre started, to how it has progressed, to how it is now. WE also had a super fun Teaching Assistant who helped us through some of the more challenging subjects.

Overall Duke TIP is a fun, challenging, and exciting way to spend your summer if you excel in academic studies. If you are given the opportunity to take the SAT before High School, DO IT! This camp was probably the most exciting way I have ever spent my summer. If I could, I would go back every year. Five stars.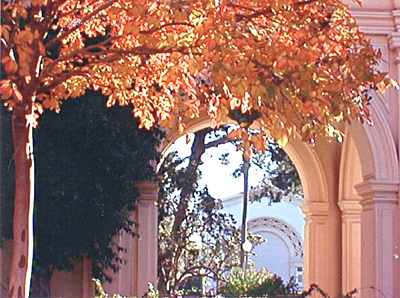 © Rachel B., San Diego, CA