UGA Journalism Rockstar Academy in Athens, Georgia
June 24, 2010
"Hello, rockstars!" were common words from UGA's Journalism Rockstar camp director time and time again. And we were rockstars during this one week camp, or at least led to feel like it. From the dedicated teachers who led us to our goal of a full-size newspaper and television broadcast to the college-aged counselors who became both friends and mentors, all our (the 75 student attendees) needs were completely taken care of.

Each day started at eight with a full breakfast and plenty of coffee to supplement our late nights. After this we headed to our individual classes for a three hour session. We had another two hour class each afternoon. Depending on what had been chosen during the application process, students were divided into Broadcast Journalism, Photojournalism, News Writing, Feature Writing, and Editorial Writing. I attended classes on the latter.

All courses were geared toward a central goal, in our case the newspaper (later named The Amplifier.) Gathered around a large conference table with Mac computers at our fingertips, we twelve editorial staffers learned to put our opinions into writing in an informed and informative way. By the end of the week we had all fallen in love with "Cecil!" our teacher and were staying late after class to write articles for our own benefit.

Now, don't get me wrong, we didn't work the whole time. We were journalism rockstars, remember. Every evening, and one afternoon, various activities were planned. Bowling, "Super Happy Fun Time" (where we were all super happy and had lots of fun, of course!), a movie night and barbeque, and time to shop in downtown Athens. We brought the roof down the last night with an incredible banquet and "hallway party."

Classes, free time, and new friends; all was amazing. Though there was a tad bit of drama and deadline stress (which come with being teenage journalists,) I wouldn't change any of the experience for the world. Rock on journalists!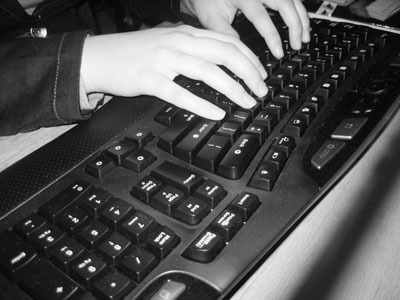 © Paige R., Perry, OH