FarmVille
September 7, 2009
It's the latest phenomenon to hit young people this year. Millions of teenagers are purchasing seeds, attending to their plants every few hours and helping sweep up leaves for their neighbours. Well…not quite. Teens around the world are glued to their computer screens to play the latest online farming game.

FarmVille is used via the social networking site Facebook but is entirely independent. There are over 30 million monthly users worldwide and the craze just keeps on growing. FarmVille basically allows gamers to design their own farm and take on the role of a farmer by ploughing, planting and harvesting crops. Presumably aimed at the younger population, FarmVille's juvenile charm has proved popular with mature generations and has become a massive hit. To add to the ambiance, the game has adopted a country dialect so messages often appear on the fan site such as, "10 million farmers visited FarmVille today, y'all! I ain't all that sure I have that many grains in my silo!"

Gamers begin by designing a farmer usually similar to themselves and then head on down to ye old farm. Here farmers can plough fields; plant crops and watch them grow. But be warned; the crops grow in real time; this means y'all must hurry on down to yer farm in order to harvest yer crops before they wither. Strawberries for example are ready to harvest within 2 hours but cotton can take up to three days, this means farmers must regularly visit the site in order to pick their crops in time!

Teenagers around the world are hurrying home in time to do a bit of ploughing' or to harvest their bumper crop. Parents are confused by their teen's addiction to FarmVille as they quickly load the computer to shout "I just need to harvest my soybeans!" FarmVille also allows users to add their neighbouring farmer friends and help them out by visiting their farms to sweep up a few leaves or to scare away some crows. Users take delight in their farms, some opt for the more industrial approach where their land is covered by crops whereas others like to line their fields with pretty fences and add decorations to their farm.

After the immense surge in users the game has been improved and is readily becoming facebook's most popular application. New features such as tractors and harvesters have been added since users find it difficult to harvest all their crops one by one. Farmers can now expand their farm and develop them into plantations complete with barns and villas. This latest craze has been given the nod by teens around the world as they post messages about their farm's progress on Facebook as they reach higher levels.

To leading advertisers and gamers FarmVille has probably come as a bit of a shock. Students of all ages have joined the leading craze and this unpredictable trend is sure to astonish them. Serious farmers have even paid in their own real money to the game in order to advance quicker.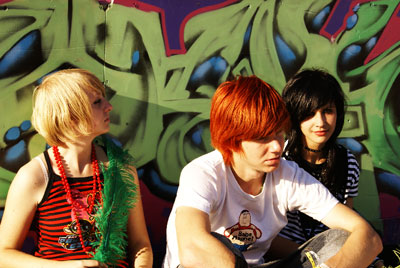 © Anonymous