Fringe: Who could ask for more?
February 9, 2009
Fringe. Is it just another exhilarating, fast-paced, must-see J.J. Abrams show? Is it something more?


Yes. It is something more.


When was the last time that you turned on the T.V., started watching a show mid-season, and instantly became hooked. What channel was that show on? Now when was the last time that that show happened to be a fusion of a science, medical, action, and drama show? If your answer was Tuesday, 9:00 P.M. (8:00 Central) on Fox Broadcasting Company, then you are not alone.


That show, that unforgettable show, was Fringe. Fringe, which is possibly one of the most exciting new shows of the 2008-2009 season, is a show too good to pass up. Fringe follows the story of the mentally unstable Dr. Walter Bishop (Australian actor, John Noble: Fracture, The Lord of the Rings: The Two Towers), who was released from a mental institution to help solve cases which deal with Fringe Science, scientific inquiry departing significantly from mainstream theories, or more simply, the branch of science where almost anything is possible.


This show features an absolutely amazing cast. There is agent Olivia Dunham (Anna Torv) who, at the beginning of the show, lost her fianc' and job partner John Scott to an attack linked to many mysterious circumstances, collectively known as 'The Pattern.' She solicits the help of Dr. Bishop and Peter Bishop (Joshua Jackson: The Mighty Ducks Series, Dawson's Creek), Walter's son and a genius with an I.Q. of 190.


The three of them are brought to a crime scene by either Agent Phillip Broyles (Lance Reddick), Olivia's chief, or Agent Charlie Francis (Kirk Acevedo), a friend of Olivia's also in the Fringe division, when there are circumstances that cannot easily be explained. Walter has the evidence shipped back to his lab (located in Harvard University) where he, his son, and Astrid Farnsworth (Jasika Nicole) helps them analyze the evidence they have.



The excitement created while watching it cannot be communicated on paper (or computer screen, for that matter), so I urge ANYBODY that feels like they could use a good new show to watch on Tuesday nights, go to Fox and watch Fringe. If you are looking for any show that successfully combines science, medicine, drama, action, romance, mystery, suspense, and most importantly, the unknown aspect of the world, then I implore you, watch Fringe. You will not be disappointed.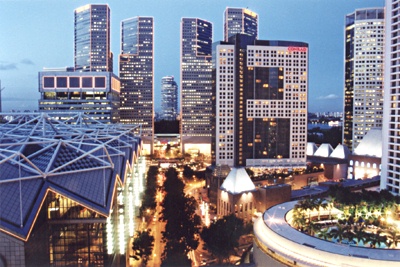 © Gretchen L., Edina, MN