Nerd + Jock
May 20, 2012
That boy of the seat three forward and two right
I love more than math, and with me that means
that I'm too besotted even too fight
(though this boy has no intelligent genes).
His hair flips rather parabolically,
That's y equals x to the power of two.
But for the poor bloke beloved of me,
That equation is too tricky to do.
His eyes are endless, like the number pi
(That's three decimal one four one five nine).
His smile is wonderful, not going to lie
(It's as perfect as three's perfect square nine).
Gasp all you want, the nerd loves the jock.
It is too bad he's as dumb as a rock.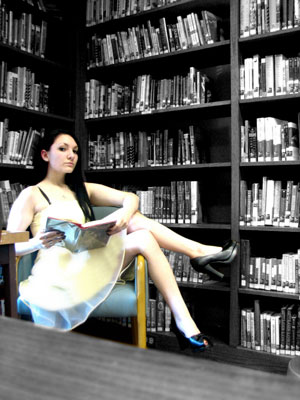 © Jessica F., Bradford, MA