Sitting Alone
March 26, 2010
Tasting the dusk, the night's just beginning
She starts to feel sadness, sitting alone.
Looks to the crowd, her head begins spinning,
Together, happy and excluding none.
She sits apart not by force but by choice,
Mosquitoes biting the fish in the sea,
Fireflies dance as she looks for her voice,
Over the voices that she wants to be.
Breaks through the night, a bonfire blazing,
Crackling the silence with lightning and wood.
She watches it burn 'til tears fill her eyes,
Light from it tempts her as she knew it would.
Never to go back and never to stand,
Always to turn away from the land.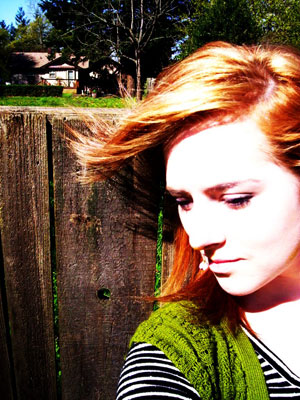 © Anna K., Portland, OR