"I Thought I was Happy"
October 10, 2009
wore some high heels.
black and white.
thought i was happy, satisfied you know?
but the haters are like dogs,
they bark- like fish,
they bite.

wore a mini dress.
thought i was happy
turned out to be stressed.
how on earth did i get into this mess?!

got a new "due"
lady like.
started using manners
saying please, and bless you!

thought i was happy
but it turnes out i was shocked.
i thought i had my ex boyfriends on lock!
so why did one pop up and bring me to shock?

i thought i was happy!
oh God what went wrong?
i'm tired of singing this same hateful song!
drastic, painful, and bad for the heart.
i knew trouble would come from the start.

why do i feed into this mess-
kiddy-ness?
i pray to God this will stop,
the world may be over.
christians don't flop!
i failed the test my grade just droped.
my faith isn't enough.

so what now?

i thought i was happy....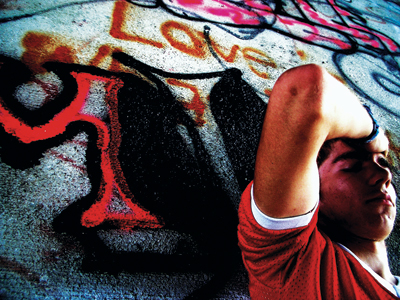 © Sindha A., Champaign, IL