Wild Ride
July 27, 2010
It's a brain rush
Come get me out of here
Because all of my emotions
Are drowning in fear.
It's a big scene
Get me out of the picture
I can't be seen
But the camera can't miss you.

Only you can make my heart stop,
Get ready for a big drop
It's a wild, wild ride
But I can't stop hanging on.

It's a heart attack
In the making; i'm breaking,
Getting scared, now I'm shaking.
And you're pulling too slow
To the rope I'm holding.
Getting closer as I'm pulled in
To my heart's eruption.

Only you can make my jaw drop
I don't it'll ever stop
But this is the ride
Of my life, with you.

This has been the night
Of my life, with you.
This is the first time
Love has ever felt true.
The best days of my best life
Were the ones spent with you.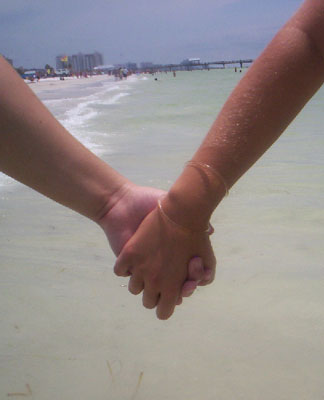 © Belinda H., Palm Harbor, FL