Life.
September 9, 2009
Life is like the lottery
I'm just tryna win it
looking back on hesitations
like i wish i woulda did it
got my pen and pad at hand
my thoughts are running mad
like what did i do to go thru this
could life really be this bad?
my life is full of big mistakes
wish i could go back to the past
just ripped a hole in my paper
i guess i was writing too fast
like a story, from beginning to the end
what else is there left to do?
where my mind is, it depends
me and my moms, we're going thru it
working to death just to meet the ends
what am i doing wrong God?
Lord forgive me for all my sins
cus i know i aint living right
just turned 18
make everything good?yeah i think i might
my life is like a tragedy
be happy to be you
you'd be worst of being me.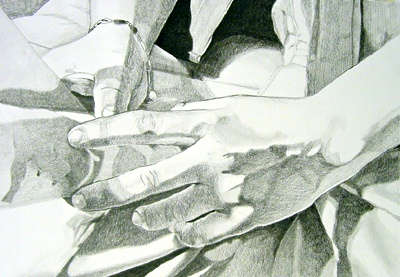 © Leidy E., Spartanburg, SC