Symphony of Suff'ring
September 16, 2009
shhhh....
the cold sweat runs down your spine, neck-to-neck with the shiver,
the rhythm flows through your empty veins,
thicker than blood, thinner than good intentions
intoxicated, you lay in the day's shadow, your lonely companion, your friend

flogged in a well of words, you make phrases dance to your melody,
bending their backs till they break, you ruthlessly impose your heartfelt song upon them,
suffocating from claustrophobia, suff'ring in solitude, your fingers tremble to the staggering pace of the melody of battered dreams and asphyxiated love.
in this pain you are complete, without it, you're homesick.
but it's okay, just nightmare it away,
tommorow always comes,
tommorow's another day.

shhhh.....
can you hear the symphony? the orchestra climbing to its final climax?
FORTE FORTE is the knife, two inches too deep,
piano is your last dying preath,
stac-ca-to is the baton, stabbing the air,
allegro is the world watching, and nobody cares..


shh-shh..-shhh....
choking on the music, wisps of emotion bleed from your eyes,
a smile crawls across your face,
finally, the pain has dulled.. night, is now day,
the strength of your tears, washed the symphony away.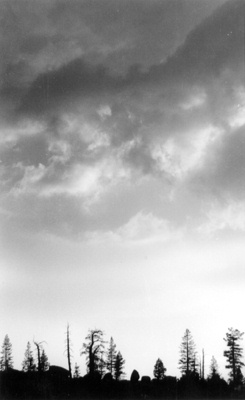 © Steve S., Marblehead, MA