Hesitate
January 14, 2019
It appears the world is sleeping while we are awake,
Close your eyes and see the future
Memories lie
Where do I go ?
Sweet childhood,
Non existence
Simply like, my father's good deeds
Alone with a hood over my head
I could be a Hero
In my dreams
In my bed
Monsters in my heart
We are bros but still scared of each other in the dark
Breathe in the smoke
Coughing up dust
Hack up your happy eat your sad
Depression for Breakfast
Denial for lunch
Don't feel for Dinner
I feel sick to my Gut
Surprise you masked man
It is I
The Daughter you abandon
For your second wife
I see the future
In my sleep
I wake up shaking and trembling
What can I see?
Why can't I see?
The positivity the world spit,
We are all broken kids
Described as Emo but that doesn't exist
That eyeliner is someones actual bags
That makeup is the scars that blend within
Slitting of the Wrist
Cause a little risk
Hopefully so I can sleep and go into the abyss
All lies we are emotional
Stereotyping isn't helping at all
Fake suicidal
Lying about Death
Rude awakening once you get the call
Yet you wonder why i only listen to the demons in my head
Those words caught in my throat
No words come out, but I am choking on the verbs and nouns that croak
FTM, Trans trying to discover me

However, my Whole family is against LGBT
Thinking of surgery
Binding till death
Deepening my voice
Choking on air in my chest
What can I do besides keep it hidden ?
Or risk everyone saying good Riddance,
I've forgotten how happy I can be
Being a teenager isn't as fun as it seems
They say High school are the best years of your life
but it's been hell for me and something about the kids aren't right
No friends
No love
Both betrayed me and help me steady the Rope
Handed me a chair which broke
Of course mother too
Handed me Anxiety pills that sent me through the roof
Sleeping all day, Shaking all night
I can't tell you how I feel or you'll see it all right
Grand mother said
I'll always love you
Quickly as she passed my heart left too
The pool of emptiness I am passing on to you
There is nothing left..for you
You are the puppet
Here are your strings
I am the puppeteer
Fear not..you are just like me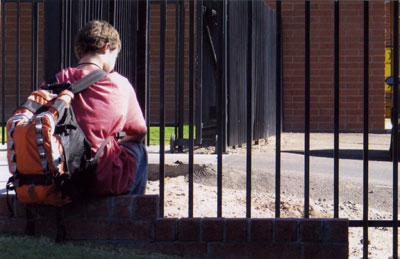 © Molly L., Phoenix, AZ