At Night
November 7, 2016
Looking out the window at night

There is black

and nothing.

Until I tilt my head up

just a bit

and I see swirling galaxies

brushed with twinkling stars.

Neon streaks and

pastel smudges

scatter across the

opposite of the world.

I wish I could float up and live among

the soothing chaos

that is the silent night sky.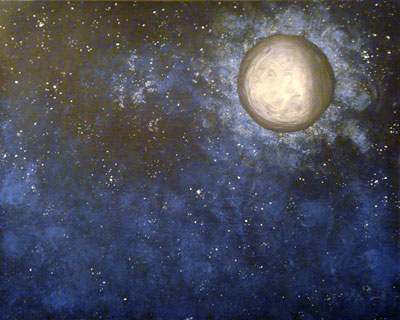 © Allison H., Vancouver, WA