Four Bulimic Girls
May 27, 2016
They are the only ones who disown me. I am the only one who accepts them. Four concaving stomachs with elongated fingers and acidic nails. Four who choke with each breath but are still alive. Four mistaken souls controlled by expectations of their surrounding world. Outside of the bathroom stalls, adjusting my outfit, I am able to hear their efforts of destruction and beauty.
Their stability is astonishing. They plant their knees into a solid foundation of tiles and concrete. They vomit up and down, grip their goddess of porcelain, and grind their teeth in hopes to quiet their forbidden secret. This is how they live- day by day, night by night.
Occasionally forgetting their reason for being, hands intertwine and pray for a reason to live another caloric free day. Hush...Hush...Hush, they say when I peep. They educate.
When I am too sad and too skinny to continue conversing, when I am a dying petal amongst a garden of roses, it is then that I look at my sisters- those four bulimic girls. When I grow tiresome of white on white on white and misery upon misery upon misery, I turn to my sisters. Four who grew despite porcelain. Four who eat and do not forget to eat. Five whose only reason is to be and be.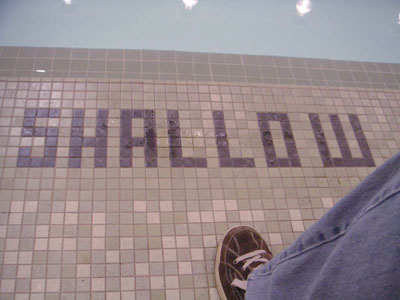 © Garrett M., Port Angeles, WA