Two Me's Never Converging
February 12, 2016
I looked into my eyes
As black as the eyeless sockets
Of the skull on a bottle of poison.
Deep within I saw
Two me's never converging;
One faced like an Angel of God;
The other:
A face cut into angles and planes,
Shattered like glass 
After meeting a bullet.
Oh, how the second
Is home in Satan's embrace!
His eyes peer out of deep caves;
Sin lives in his heart
And rides on his every breath.
The frist,
Dressed in his Black Hoodie
Like the Angel of Death,
He is obsessed with sin
And that's dangerous.
He holds a metaphorical stilleto.
I've caught him spearing my brain
On many occasions.
Ever will be my diverging selves.
One is a self-righteous
Sin-eater,
The other:
A compaign of rumor and strife.
Each,
I see,
Is flawed.
Though divergent,
They are most similar In their differing ways.
The righteous,
Angelic mask
Is narcissistic
And quick to pass 
Judgement and punishment,
Both far more brutal than warrented.
The sinful self
Is ashamed and absorbed 
In self-hate,
Dicipline,
And respect for his superiors.
The sinful self
Is easy on the passerby,
He does not judge.
He will not right wrongs
Because hypocracy is not his style,
But forgiveness is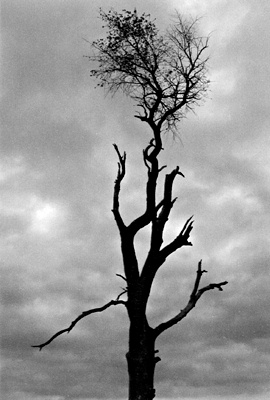 © Cassie H., Carmi, IL