Sad Little Girl
January 28, 2016
 Today is the day, the day of her death.
She is sick of life she wants it to end.
She walks the hall with no smile on her face.
The sky's light shines through this dark place .
She is sick of her tears falling every day.
Her life is crashing down, so she is not going to stay.
People all around her are afraid and confused
At the scary things that she might do.
Smiles and laughter stop when she walks by.
No one says a word, not even a simple "hi".
They don't understand what a "hi" could do.
It could change her life and point of view.
    
She takes her seat at the back of the class.
And watches the clock as her last moments pass. 
Forty minutes pass then the bell rings.
She gathers her stuff and races to get her things.
Walking home slowly planning this tragic night    
When she opens the door she feels that this is right .
She drops her things and chats with her father.
Then off to her room where no one will bother.
She takes out her knife and lifts up her sleeve.
Then slits her wrist and watches as she bleeds.
A few minutes later she completely leaves the world.
The very next morning her father sees his dead little girl.
He cries and cries as he calls 911.
He waits in agony as the ambulance comes.
The ambulance comes and they pronounce her life is over.
He questions and wonders if he didn't say he loved her.
What could he have done he wondered with guilt.
Did he not raise her right in the house he built?
How could he miss all the signs of her pain.
Did he not pay attention to her losses and gains ?
Hurting oneself also hurts loved ones.
Once the knife is taken out, the deed is done.
There's no turning back there is nothing at all.
So before you act please give someone a call.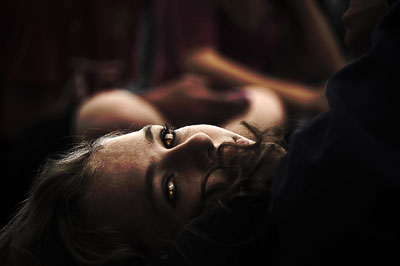 © Calvin C., Salt Lake City, UT