The War Inside Of Me
May 26, 2015
I walk alone every night.
I just want to give up the fight!
I battle myself with no way to win.
All I want is to give in.
I feel like a failure; I feel worthless
All I feel is hurt and stress.
I hurt myself to know I'm alive.
I feel weak and I want to die.
Love is just a small feeling,
But it's the first step of healing
I know it's never going to be easy,
But life is never easy
I need to live for those I love,
So maybe I am strong enough!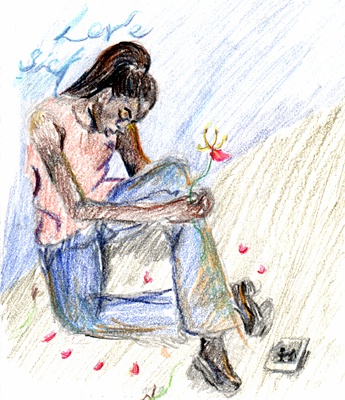 © Sherrell B., Philadelphia, PA