Praise to the Maker
November 15, 2014
I drink in
the red maple trees,
as the wind sweeps
by them
and sings of sweet, mysterious songs;
as it looks like
the maples are worshiping God.
I listen to the streams
and brooks,
gurgle with laughter;
filled with fresh, madness
and ever-lasting mirth,
that makes my heart sing,
as I breathe in
these velvety, satin airs.
I like to stare
at the sky
as it turns dark,
as it looks like
night is a bowl
filled with stars;
as they smile with me
with joy,
as my breath
suddenly appears,
in this cold, refreshing air.
To me, it seems to be,
that when I hear
the stars twinkle
gently, against
each other -
its the angels' song
of the universe,
praising the Maker.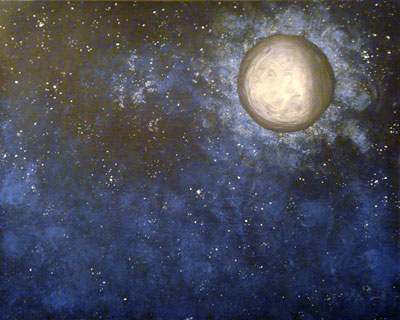 © Allison H., Vancouver, WA