Winter Storm In Waiting
September 21, 2014
The red sun of the
rising morning
spreads its ruby glow
as an ember still pulsing
with a spark of unforsaken life.
Its velvet fingers reach out
and wake the church's stone steeple,
then creep through the
cracks,
melting between the trees--
a breath, a kiss
from Nature's beating heart.
Behind the silent fire,
Something new is still asleep.
The quiet town is waiting
beneath the winter air.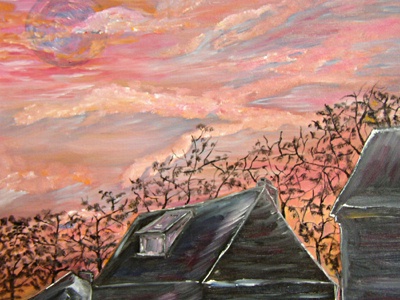 © Lauren M., Scotch Plains, NJ