Sunday Night
MAG
August 31, 2014
father
placed the sun valley eggs
atop the glass of the dining room
table, gently, so that the yolks
stayed inside their shells.
sister
stayed quiet
the way that she likes to,
brought her elbows to her knees
and let her eyes gloss over.
brother
whistled the cats to bed again,
kissed them when he thought
nobody was watching.
they are probably
fast asleep in the garage by now.
mother
counted our blessings
on her long fingers,
didn't have enough, so
she smiled.
i
curled my body up
on a kitchen chair, tasted
the bakery's chocolate-frosted
sweetness; the yellow cake
was soft,
crumbled against my lips.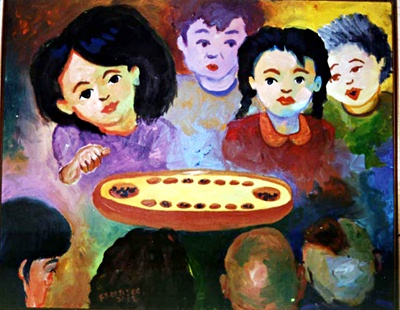 © Fransisca A., Surabaya, Indonesia