A Bad Day
August 8, 2014
Small raindrops trickle down a vertical path,
Looking like silver dots running down brass.
Isn't that a beautiful thing?
It sounds cool, don't you think?
Except that for this time it is not
Beautiful, cool; nothing of that sort.
It isn't, when it is your tears down your cheeks
And the background is filled with your muffled squeaks.
It isn't, when life is being a jerk
And happiness is nothing but a blur.
Have you ever cried
And felt as if your spirit just died?
Or walked through an entire day
And felt like everything was just plain gray?
Have you ever gone through a night
Where every star was out of sight?
When you wanted just one sign
That everything would be alright
But it never showed up?
Have you ever discovered a time
When you'd tried to keep up your fight against life,
And fallen so hard
Because everything was so bad?
Have you ever tried to be gay
But ended up with a bad hair day?
Have you ever felt that no one could understand
How hard it is for you to stand?
Did you ever feel like you could trust no one?
And have you ever felt that you won't see the sun?
Does the the world ever feel so cold to you,
And you are sure that it won't change anytime soon?
Forget it all and spare the world a smile.
It was just a bad day and nothing else.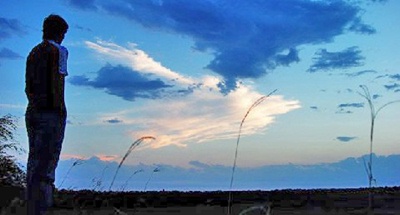 © Stefanie K., Katy, TX