Neon Knights
June 26, 2014
Bright colors blending together
Lights and music, footfalls of angels and devils
We have no leader, we have no name
But we're strong.
Our foe's fate can be seen in the facets of crystal
That grace their rings.
We're not afraid, oh no, because we are young,
And beautiful,
And powerful,
We're not the kind of people that you can push around
You may think yourselves the white knights
And you may hold the throne
But that's today
That's just today
Because we're the neon knights, all right
We're right and we know you're wrong
You may be older and stronger
But we're smarter, and never scared
We don't walk away
So just walk away
Walk away.
You've got your fear as a weapon
But we have the strength of a thousand martyrs
Flowing through our veins.
We don't need guns or sharp words
All we need is a flag and a prayer
Because we're the neon knights, all right
We're marching to the dawn
You can play your games and roll your dice
But we keep coming.
Those of you who've seen it through
And held our young's hearts beating in your hands
You're next!
We're young and beautiful and powerful and merciful
But we are also cruel, in our sparking ways, and we ask for atonement.
So, who will it be?
Which of you old ones will lay your head on the block as a sacrifice for our young ones?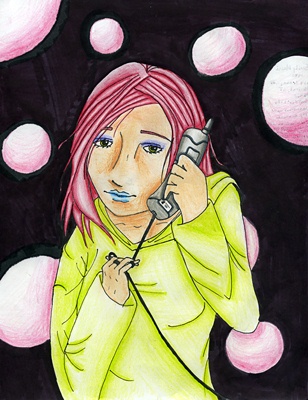 © Emily M., Milford, CT