Game of firsts
January 8, 2014
Love
It's a game of firsts.
Like the first time my eyes rested on your face.
You smiled.
At me.
Your beauty illuminating for only my eyes to see,
Although we were in a room full of people.
A room full of others to take my place upon that steeple,
Of your love.
Despite those others I was your first choice.
The wonder inside sand through me like the first time I heard your voice.
It was a symphony dancing to its own melody.
And when it brushed by my ears I knew that here is where I would make a memory.
A memory so bittersweet.
Because here is where you swept me off my feet.
You said "Hi, my name is destiny, and you sir are the man for me."
You were the one who dropped me to my knees.
But don't worry, the fall didn't hurt.
You see I've been on them so long,
That the cracking of my knee caps didn't feel so wrong.
Partly because I've been praying forever for a girl like you,
And partly because my heart breaks in two every time I see you,
With him.
Because love is a game of firsts.
And the first time she left me,
That hurt the worst.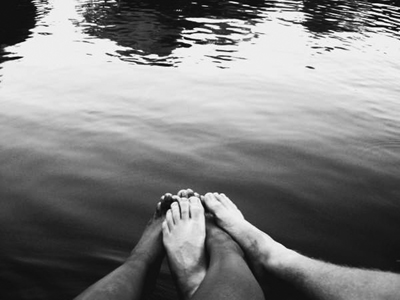 © Michelle W., Ada, MI