Mother, dearest,
January 5, 2014
Mother, dearest,

How shall I start?

Cups of tea and

pleasantry remarks

will no longer due

for as nightfall settled in

I heard you rapping on another man's chamber door.

Your actions,

father, dearest surely

will deplore.


Mother, dearest,

such class you have!

Whilst father slumbered

you were out

flaunting feathers like a peacock.

Those sauntering, buffoons

spilling brandy and whistling merry tunes.


Mother, dearest,

I used to care.

Your silky, dresses grazed

my cheek
sweet sounding tunes rocked me to sleep.

I watched as you dabbed

satin, streaks of rouge

and candy blush

on ivory skin.



Mother, dearest

How shall this end?

To what pleasure do I

owe seeing you again?

Your frame looks sunken,

rather thin,

you reach out for a warm embrace

I turn away, fingers trembling

at your touch.

To my chagrin, our family ties

mere memories of what might of been

are cast astray,

forevermore, they shall stay that way.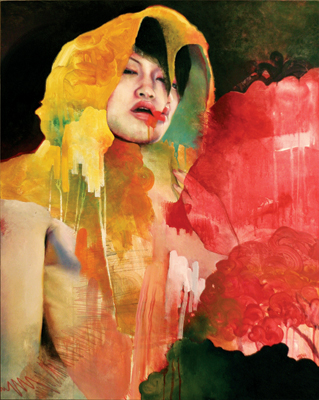 © Winston C., Jamaica Plain, MA