Standard Algebra
November 25, 2013
y = mx + b

Find the value of x.

Let y represent
you,

Let m represent
moving on,
And let b represent
bringing your memories with you.

Explanation:

To find x,
One cannot subtract b from mx,
Because then one also has to
Subtract b from y,
And y would be negative
Without b.

And one cannot divide
mx + b by m,
Because then one also has to
Divide y by m,
And when y is divided by m,
It cannot change.

Solution:

x must be left where it is
In the equation,
Because "x" is always unknown
(One never knows
What life is approaching with).
Thus, y relies on
x relying on m
And b being added on afterwards—

One cannot rearrange the equation,
Because you are not you
Without your memories.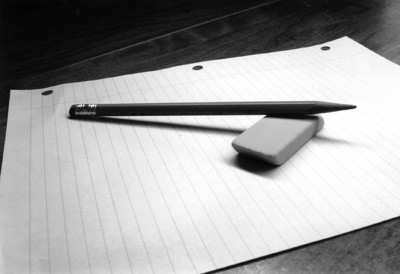 © Michael H., Mildford, CT