The Common Facade
November 3, 2013
So many have come to reside beneath the mask,
Where they stay lost and hidden in the crevices
Between the dimensions of identity,
Without a light to perceive that which is real.

Yet they dare not toss the decorum
That too often obstructs ambitions of deceit or protection,
The shield from individuality?
Freedom of expression?

These dreaded dangers to the steady pendulum we've tuned,
All fights once battled long for,
Being shrugged off slumped shoulders
That perhaps have become too accustomed
To holding only the feathers of the masks;
So they dare not be strained by the weight of "self".

No, that would be asking of too much -
Identities cannot be forced, they're earned
A task we simply cannot be burned with.

And so we shrug it away and fall effortlessly,
And endlessly,
As we become the mask of our identity.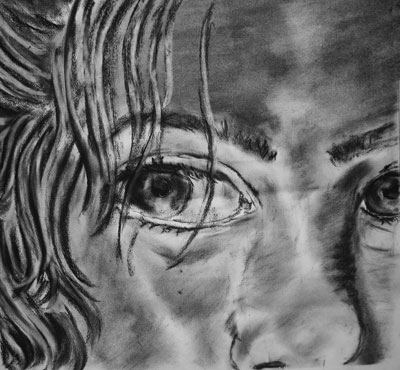 © Brooke W., Weston, MA