Broken Notes
November 4, 2013
It never reached the trash bin.?No matter how much sorrow it brought him,
The little box sang.
It moved from room to room,
Starting by the wooden crib,
Built by eager and anxious hands,
It sat.
Never to be played.
The room was vacant,
The baby's cry was never heard.
When the room was packed,
The mother took the white box,
And placed it in her daughter's room.
Alongside the pictures of the boyfriend,
Who broke her heart,
And the friends that weren't really friends.
The box saw all the pain,
Hid it under the lid,
And filtered it into song.
The melody was soft and calm,
Helping the girl until she grew and left,
When she gave it to her father,
Who dropped it, breaking the song,
Splintering the wood,
When hearing that his wife,
Wouldn't be coming home that night.
The song was fractured,
It never played right.
But it sat above the fireplace.
It was wound time-to-time,
By hands marked by troubled pasts.
Held together by strings,
Or the duct tape the father of two,
The husband,
The man who was now alone,
Preferred.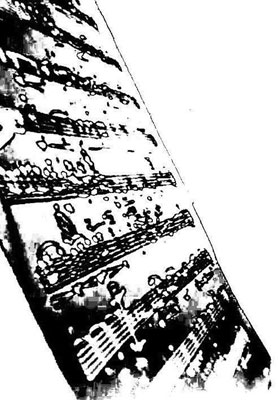 © Allan L., Plano, TX