Two Worlds vs 1.2
October 22, 2013
I had this image
of perfection
in my mind
of this world.

of innocence
common sense,
though our worlds
were separated

sometimes yours
leaked into mine but not often
and nothing could soften
the blow
when it did.

I didn't know what to say
to help
to save you
to make it better.

but our worlds now are so close
nose to eyes
eyes to chest
its scary
melded together.

held by a metal link
so if one falls we both sink
rubbing constantly
but yours is invisible.

because I turned a blind eye
and I'm sorry
I didn't know what else to say
how I can repay.

try to make it up to you
for my ignorance
and let you be pulled inside
I'm sorry I wasn't there
to be your anchor
pull you back when you
wanted more

I'm sorry I wasn't paying
attention
I didn't think you were at risk
you acted so strong
I didn't think anything was wrong

but I should've known all along
that world was singing you a toxic song
whispering promises
in the dark.

escape
from all your pain
from when you
were questioning
if you were sane.

that world took it all away
gave you pleasure
the worst roll of the dice
for the biggest price
you'll ever pay.

I'm sorry
I couldn't blind you from the pain
I cant take away a permanent stain
I cant change the game,
I cant keep you sane.

as hard as I tried
hold you when you cried
you always pushed back
like I was an attack.

I could've saved you
from that world
before it stole
everything that made you
whole.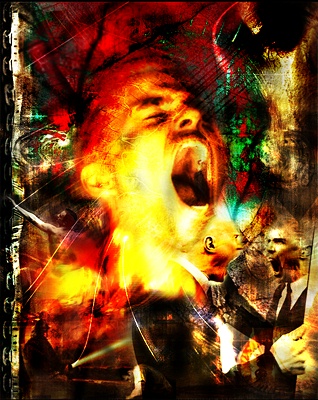 © Mark P. Woodside, NY